Sample Photographs

Here are some representative samples of my work

Where in the world is The Marktman?

OCTOBER - ISTANBUL

DECEMBER - VAIL

JUNE - THE BAHAMAS

JULY - ASPEN

AUGUST - CANADA

SEPTEMBER - SOUTH AFRICA

DECEMBER - VAIL

My name is Eric R. Markt, and I'm a photographer. I started this site as a place to showcase my portfolio for a professional publication, so I've included a wide variety of the various kinds of photographs I take.

I specialize in travel and nature photography.

All of the photos on this site are available for purchase in a variety of sizes and frames.

Please email us for a quote and feel free to look around!

* Each page is enabled with music to enhance 

  your viewing experience.

  If you would like to stop the music, simply 

  scroll to the bottom and look for the 

  control button.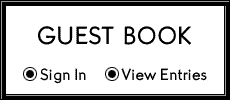 This page was last updated: October 13, 2014


Music : Groove Armada - Edge Hill


DOWNLOAD OUR NEW APP --->